INDEX
ABOUT SOLE
MEMBERSHIP INFO
CERTIFICATION PRGMS
APPLICATION DIVISIONS
SOLEtter
NEWS AND EVENTS
ANNUAL CONFERENCE
MEMBER SERVICES
CONTACT SOLE
HOME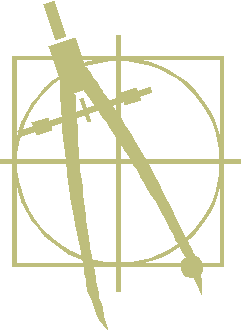 Logistics Education Foundation

In recognition of the need for support to the education and training of logisticians, in 1974 SOLE founded the Logistics Education Foundation (LEF). This non-profit foundation, which derives its authority from SOLE, has as its purpose the collection of funds for, and the providing of financial support to the educational activities and programs of the Society. This includes, but is not limited to: providing the funding for SOLE's annual scholarship and doctoral dissertation awards programs; grants; publication of technical/educational material (e.g., monographs); and other financial assistance to individuals and organizations furthering logistics education, as determined by the LEF's Board of Governors. No action may be undertaken by the LEF that is not in consonance with and in support of the objectives of the Society.

Programs and initiatives undertaken by the LEF in support of SOLE's educational agenda include:

Scholarships and doctoral dissertation grants for eligible students (both members and non-members) working toward undergraduate, graduate and post-graduate degrees in logistics and logistics-related subjects.

Institutional grants in support of logistics degree programs at accredited colleges and universities.

SOLE course development grants.

Publishing grants for logistics monographs.

The operation of the LEF is administered by a Board of Governors (BOG). The Board of Governors consists of the LEF Executive Committee; the LEF President; Vice President, Administration; and Vice President, Finance (collectively, LEF's officers); plus the LEF Director of Operations, Director of Communications, SOLE's Vice President, Education, SOLE's Vice President, Professional and Technical Development, and the LEF Foundation Administrator (as an ex officio member); and all voting members of SOLE's Board of Directors.

LEF Executive Committee

President

Donald P. Hopkins
The Boeing Company
832-385-1798
dpmh49@aol.com

Vice President, Operations

Currently vacant


Vice President, Administration

Maya L. Helbich-Detzel
Lockheed Martin Corporation
513-674-5763
maya.detzel@ge.com

Vice President, Finance

Ming Zhou
The Boeing Company
281-226-4756
ming.zhou@boeing.com

Vice President, Communications

Currently vacant


Immediate Past President

William A. (Andy) Evans
Honeywell Engineering
832-922-3287
andyevans@comcast.net

Academic Advisor

Dr. Martha C. Cooper
Ohio State University
614-975-0102
cooper.7@osu.edu

Ex-Officio

Dr. Dianne S. Kurec
SOLE Vice President, Education
US Army Logistics Innovation Agency
703-805-4958
dianne.kurec1@us.army.mil

John J. Erb
SOLE Vice President, Professional and Technical Development
General Dynamics Information Technology
703-246-0756
john.erb@gdit.com

For more information, please contact the Logistics Education Foundation (LEF) at: solehq@erols.com
| | |
| --- | --- |
| ANNUAL LOGISTICS SCHOLARSHIP COMPETITION | |
Deadline is May 15 each year for the following academic year.
Are you pursing a bachelors or masters degree in logistics or a logistics-related major?
Are you enrolled at an accredited educational institution, carrying a full-time course load?
Then you are eligible to apply for a $1,000 scholarship award from SOLE - The International Society of Logistics.
Each year SOLE awards - through funding from LEF - a number of scholarships supporting logistics study at the undergraduate and graduate levels. Applicants are evaluated based on their intention to pursue a career related to logistics, scholastic achievements, as well as indications of current and future contributions to the logistics profession, as evidenced by course work, special projects, research, and/or on-the-job logistics experience.
All scholarship award winners are encouraged to submit an article for publication in SOLE's professional journal, the Logistics Spectrum. Scholarships apply to the next academic year.
Submit a Complete Application Package:
Official Transcripts for all University/College coursework completed
Two letters of recommendation from faculty or employers
Incomplete application packages cannot be evaluated.
Mail Completed Application Form and Support Documentation to:

Chairman, Scholarship Committee
SOLE - The International Society of Logistics
8100 Professional Place, Suite 111
Hyattsville, Maryland 20785-2229 USA

(301) 459-1522 (fax)
(301) 459-8446 (voice)
solehq@erols.com
www.sole.org

Download the Application Form

SOLE Logistics Scholarship Application Form - Application form for the annual SOLE logistics scholarship. Form is in Microsoft Word format.
(ScholarshipApplicationFormJan2009.doc, 66KB, SOLE, June 2001 - No installation required.)