INDEX
ABOUT SOLE
MEMBERSHIP INFO
CERTIFICATION PRGMS
APPLICATION DIVISIONS
SOLEtter
NEWS AND EVENTS
ANNUAL CONFERENCE
MEMBER SERVICES
CONTACT SOLE
HOME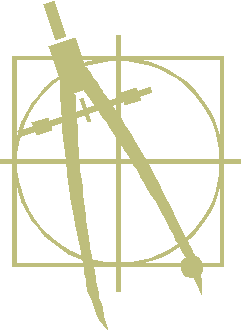 Welcome to the
LOGISTICS SPECTRUM
The Magazine of SOLE - The
International Society of Logistics

About the Publication
The Logistics Spectrum, the official publication of SOLE, promotes professional development and advances in logistics through examination and discussion of the latest technology, techniques and professional issues in the field. The Spectrum has a worldwide distribution of over 4,000 copies. It is recognized as the premier voice of scientific logistics. Articles that explore or introduce any aspect of logistics technology management, engineering, education, product support or physical distribution are welcome.

Are you interested in getting your article published in the Spectrum?
| | |
| --- | --- |
| The Spectrum is published on a quarterly basis, and each issue is based on a 'theme' encompassing one of the logistics sciences. These themes include, but are not limited to, Education, Configuration/Data Management, Commercial, Electronic Data, Environmental, Reliability and Parts Management, Transportation, Defense and Space. Well in advance, a 'theme coordinator' is assigned to each issue. The theme coordinator provides several articles to the Spectrum editor for review and publication. The SOLE Spectrum Schedule and Milestones provided on this web site shows the process and lead times involved for each publication. Once your article is published in the Spectrum, you will be recognized as a subject matter expert in that logistical area of expertise. | |
How can you write articles and get them published in the Spectrum?

The easiest way to get one of your articles into the Spectrum is to examine the publication schedule and find a theme that most closely matches the subject of your article. It is then recommended that you contact the theme coordinator for that issue either by phone or e-mail and discuss your topic. The Information for Authors provided on this web site will also help you in the article development. As with all worthwhile endeavors, getting an article published is a process starting with the first step. So, the sooner you start, the sooner your goal will be realized. Good luck!
How do you subscribe to the Logistics Spectrum?

Your SOLE Membership comes with a free subscription to the Logistics Spectrum. You can apply for membership here.

For Non-Members, the annual subscription fee is $95 in the U.S. and $115 outside the U.S.. Non-members may contact SOLE Headquarters to sign up.
Information for Authors
Editorial Objectives
To provide logistics professionals with thought-provoking insights into current logistics management developments.

To contribute to the professional and educational development of logisticians and to provide information of special interest to them.

To encourage scientific, educational and literary endeavors to further the development of logistics technology, education and management.

To exchange information among researchers and practitioners about logistics management practices and circulate these ideas to the entire logistics community.

To be the forum of choice for logisticians to publish their ideas, papers, case studies and research.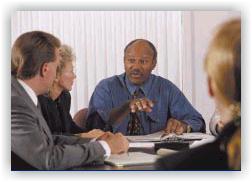 Submissions
We prefer articles 2,500 to 3,500 words in length. Shorter articles are acceptable, but we will condense more lengthy articles.
Submit only original, unpublished drafts that are not being submitted elsewhere. For theme-related articles, contact the theme coordinator. You may email your drafts, or send one printed copy as well as a copy on disk. For general submissions, send all articles to the Spectrum Editor at solehq@erols.com.
Number all pages. On the title page, include the author's name, address (postal and email), and phone and fax numbers.
Place references, footnotes, tables and figure captions after the text. Footnotes to the text should appear as superscript Arabic numerals. Number tables and figures in order of their appearance using Arabic numerals; each table and figure should have a brief descriptive title. Refer to each illustration and explain its relevance to the article.
When using mathematical notations, use typewritten letters, numbers and symbols instead of an embedded formula. Distinguish between numbers and letters (such as "1" and "I") that might be misidentified.
Submit a personal photo and provide a biographical sketch that includes degrees, professional activities, SOLE membership information (offices and activities, chapter affiliation, CPL status) and other works published.
Submission of a paper does not guarantee acceptance. Submitted works become the property of SOLE. No submissions will be returned.
We do not pay for material we publish. We reserve the right to make editorial changes and may shorten some submissions because of page constraints.
References
Use the following style:
For Books

Blanchard, B.S. Logistics Engineering and Management, 4th ed., Prentice Hall, Englewood Cliffs, N.J., 1992.

For Journal Articles

Linville, Ray P., "Logistics Evolution, Revolution or Rhetoric: What Changes Are Needed to Meet the Competition?" Logistics Spectrum, Summer 1991, pp. 33-35.

For Electronic Documents

Department of Defense, Logistics Strategic Plan, 1996-1997 edition; available from http://www.acq.osd.mil/log/mdm/lsp96.htm; Internet; accessed Oct. 15, 1996.

Mackenzie, George, "Famous Speeches," New York Times, Sept. 23, 1998, national ed., p. A2, New York Times Ondisc [CD-ROM], UMI-ProQuest, October 1998.
Illustrations
Submit each illustration as a separate file in either tiff or eps format. Do not embed illustrations in the text. We cannot use PowerPoint files; however, we will accept the original hard copy of an illustration. Please identify where each illustration should be placed within the text (example: INSERT FIGURE 1 HERE).
Contact us for Schedule, Themes, Contacts and Publication Deadlines
SOLE - The International Society of Logistics
14625 Baltimore Avenue, Suite 303
Laurel, Maryland 20707-4902 USA
Phone: (301) 459-8446
Fax: (301) 459-1522
Email: solehq@erols.com
Web: www.sole.org