INDEX
ABOUT SOLE
MEMBERSHIP INFO


Membership Benefits


Corporate Mbr Benefits


Types of Membership


Membership Application
CERTIFICATION PRGMS
APPLICATION DIVISIONS
SOLEtter
NEWS AND EVENTS
ANNUAL CONFERENCE
MEMBER SERVICES
CONTACT SOLE
HOME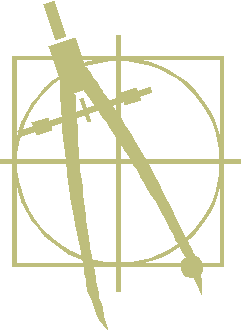 Membership Benefits
Your Return on Investment is a Better You!
| | |
| --- | --- |
| Membership in SOLE sets you apart from the norm. It shows that you are a pro-active, results-oriented individual who wants to be on the leading edge of your profession. It demonstrates commitment to personal and professional growth and says that you have empowered yourself to be a Leader in your field. What better way to make your mark on the worldwide Logistics community? When you make a commitment to join SOLE you make a commitment to yourself. The benefits of SOLE membership are your building blocks for a great future. | |
Professional Development
New Technologies and Best Logistics Practices Membership in SOLE entitles you to a role in shaping the future of your chosen profession. Take an active role in promoting current initiatives like:

Performance Based Supportability - reducing the cost of ownership by design

Reverse Logistics Management - utilizing logistics to develop, implement and sustain eco-efficient business practices that create multi profit-cycles for products

Outstanding Seminars and Workshops Only SOLE offers training across the entire spectrum of logistics; many programs in cooperation with renown educational institutions.

Bi-monthly Journal - Theme issues explore the hottest topics in your areas of expertise.

Two Annual International Logistics Conferences with Exhibitions - Learn from and network with the world's leading logistics professionals.

Special Interest Conferences - Hone the skills required for your area of expertise or explore new areas of interest.

Accreditation Program - SOLE's CPL program is the only internationally recognized professional logistics certification. Recertification requirements continuously validate your expertise and elevate the designation's recognition in industry.

Professional Career Counseling - Learn how to "package" your strengths to compete in a dynamic job market.

Member Bookstore - Enjoy significant discounts on a wide variety of business and industry publications

Application Divisions - Join one or more of SOLE's 8 special interest groups to focus your development in your area(s) of interest.
Peer Recognition
Publish - SOLE offers ample opportunity to publish journal articles, monographs or technical papers and presentations

Speak and Teach - Join SOLE's Speakers Bureau and share your knowledge and expertise at local (chapter) or national meetings, conferences, seminars and workshops.

Leadership - Distinguish yourself as a leader in your profession by Participating in SOLE management. Opportunities abound at the local, national and international levels.

Awards - Earn recognition for outstanding contribution to your industry and your society.
Career Advancement
Resume Clearinghouse - Don't miss out on that dream job. Circulate your resume to more than 30 firms per month - free of charge.

Classified Listings - Put yourself in the global marketplace by advertising on SOLE's web site.

Job Recruitment Services - Professionals help you find the right job, in the right place for the right salary.

Global Logistics Network - Members helping members. The Global Logistics Network reaches out across the worldwide logistics community to bring its combined knowledge to your fingertips.
SOLE - The International Society of Logistics, 14625 Baltimore Avenue, Suite 303, Laurel, Maryland 20707-4902 USA
(301) 459-8446 FAX (301) 459-1522 EMAIL solehq@erols.com Copyright (c) 2023, SOLE. All rights reserved.