INDEX
ABOUT SOLE
MEMBERSHIP INFO


Membership Benefits


Corporate Mbr Benefits


Types of Membership


Membership Application
CERTIFICATION PRGMS
APPLICATION DIVISIONS
SOLEtter
NEWS AND EVENTS
ANNUAL CONFERENCE
MEMBER SERVICES
CONTACT SOLE
HOME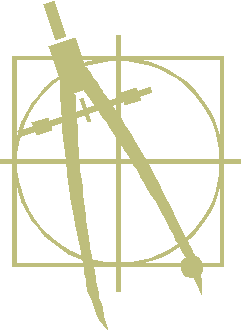 Corporate Membership Benefits
| | |
| --- | --- |
| Corporate memberships help to support a wide range of activities that are vital to the advancement of logistics in business, government, and academia. Corporate membership contributions will enable the Society to develop and implement a system for expanding SOLE's awareness program; enhance the services available to the members of the Society through its certification program; further development of courses and training opportunities; expand publications and promote new publicity efforts. | |
Corporate membership benefits include:
Corporate memberships based upon the size of the company:
Less than 49 employees - 3 free memberships (Value $390)

50 to 500 employees - 6 free memberships (Value $780)

Over 500 employees - 9 free memberships (Value $1,170)
1 year free membership for member sponsoring the Corporate Member each year (Value $130)
Corporate Membership Pins for corporate sponsored members
Corporate Member plaque and yearly brass member plate (Value $150)
Access to the SOLE research library including proceedings, periodicals, and other documents
25 % discount on mailing labels from SOLE's database that contains approximately 17,000 names (Value: $2,550 Total or $150/1000)
Full-page advertisement in the Society's Membership Directory and available to Corporate Members only (Value $600)
Discount on in-house training based upon number of attendees (Value $900 or $100/member)
Member rates for any staff member attending SOLE sponsored or co-sponsored workshops or seminars (Value $900 or $100/member)
Receipt of SOLE's publications, Logistics Spectrum and SOLEtech, by corporate representatives (Value $900 or $100/member)
Free 100-word job posting in the SOLEtech monthly newsletter (Value $3,000 or $250/month)
Access to the full size resume clearinghouse at Headquarters, where members post their resumes
Free copies of Proceedings from SOLE sponsored or co-sponsored symposiums/workshops (Value $100)
A free full page advertisement in the Proceedings of the Annual Symposium (Value $600)
Identification as a Corporate Member in the exhibit hall when exhibiting at the Annual Symposium
A second exhibit booth at no cost if one is purchased at full cost for the Annual Symposium (Potential Value $1,300)
20% discount on advertising in the Logistics Spectrum. SOLE's premier logistics journal (Value $234)
An additional 5% discount on advertising in the Logistics Spectrum for each exhibit booth purchased (Value $60)
Free one-page article highlighting the Corporate Member in the Spectrum on a space available basis. Corporate Member provides copy and photos (Value $600)
Free 100 word job postings on the SOLE website (Value $25 per posting)
Free 100-word company description plus a hyperlink to a corporate provided page of data (Level 1) on SOLE's website (Value $225)
10% discount on Level 2 of SOLE's website (Level 1 plus hyperlinks to Corporate Home Page and email) (Value $36)
Recognition as a corporate member in SOLE publications (Value $700)
A mechanism for interaction with other corporate members
An opportunity to meet and exchange ideas with colleagues in industry, government, and academia
Recognition at SOLE Headquarters as a corporate member (Value $300)
An opportunity to have corporate members participate in SOLE's Professional Certification Program (Value $900 or $100/member)
Total Value To Corporate Members Who Are Involved In All SOLE's Activities:

| | | |
| --- | --- | --- |
| Size of Organization | Dues | Value |
| Up to 49 Employees | $1,000 | $6,916 |
| 50 TO 500 Employees | $2,000 | $10,356 |
| Over 500 Employees | $3,000 | $15,140 |
SOLE - The International Society of Logistics, 14625 Baltimore Avenue, Suite 303, Laurel, Maryland 20707-4902 USA
(301) 459-8446 FAX (301) 459-1522 EMAIL solehq@erols.com Copyright (c) 2023, SOLE. All rights reserved.