INDEX
ABOUT SOLE


The SOLE Emblem


Professional Pledge


Code of Ethics


SOLE Organization


More Information
MEMBERSHIP INFO
CERTIFICATION PRGMS
APPLICATION DIVISIONS
SOLEtter
NEWS AND EVENTS
ANNUAL CONFERENCE
MEMBER SERVICES
CONTACT SOLE
HOME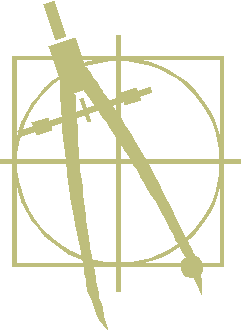 The SOLE Emblem
The Meaning of the SOLE Emblem

The founding fathers of our Society were deliberate and very perceptive in their selection of a design to express SOLE's range of interest and purpose in a simple logo. They believed that the logo should have colors to express the applications of logistics elements and technology on the land, at sea, in the air and in the new frontiers of space with gold sympolizing the land; blue, the sea; white, the air; and black, the outer reaches of space.

These colors remind us of the "where" of logistics applications - the symbols of "alpha" at the top and "omega" at the bottom of the logo remind us of the "when" of logistics. These symbols highlight the requirement that logistics be considered and involved in the planning of every product or program from A to Z, from alpha to omega, or from the beginning to the end.
---
SOLE - The International Society of Logistics, 14625 Baltimore Avenue, Suite 303, Laurel, Maryland 20707-4902 USA
(301) 459-8446 FAX (301) 459-1522 EMAIL solehq@erols.com Copyright (c) 2023, SOLE. All rights reserved.