Member's Career Assistance Program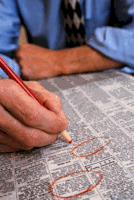 Resume Clearinghouse

Individuals seeking employment through the Society's Resume Clearinghouse may submit their information as outlined below.

Submit two clean, unfolded copies of your resume - preferably on white paper stock or paper that will photocopy well - which is not more than two pages in length. The resumes should be sent to SOLE Resume Clearinghouse (address below). Please note: the Society will not accept faxed resumes. Additionally, a cover letter should specify any companies to which the resume should not be sent. The Society makes every reasonable effort to comply with these requests.

Keep us informed of your status on a monthly basis. That is, you are required to contact the International Office in writing - either by mail or fax - before the end of each month to let us know whether to keep your resume file active for the following month. Without this monthly contact, your file will lapse and your resume will not be distributed.

Employers and placement firms use the clearinghouse as an information source when seeking qualified logistics professional for employment opportunities. Upon request, either by letter or fax, the International Office will send one copy of each resume in the clearinghouse file to the employer or placement firm for review.

The Resume Clearinghouse service consists of receiving and sending resumes. The Society serves only as an exchange point for information.
SOLE - The International Society of Logistics
14625 Baltimore Avenue, Suite 303
Laurel, Maryland 20707-4902 USA
Phone: (301) 459-8446
Fax: (301) 459-1522
Email: solehq@erols.com
Web: www.sole.org