INDEX
ABOUT SOLE
MEMBERSHIP INFO
CERTIFICATION PRGMS
APPLICATION DIVISIONS
SOLEtter
NEWS AND EVENTS
ANNUAL CONFERENCE
MEMBER SERVICES


Job Board


Career Assistance


Renew My Membership


Update My Information


File Downloads


Find a Member


SOLE Websites


SOLE Organization


Submit News & Events


Reference Library


Logistics Bibliography


Reading List


Technical Monographs


Logistics Links
CONTACT SOLE
HOME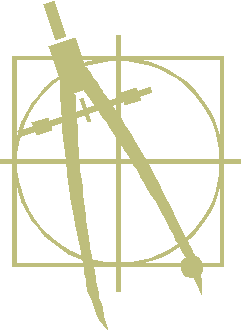 | | |
| --- | --- |
| Technical Monograph Series | |
SOLE's Technical Monographs are booklets on specific technical topics that may be of interest to logistics professionals.

Booklets are available for $30 each (plus shipping) and can be ordered through SOLE Headquarters.

SOLE The International Society of Logistics
8100 Professional Place, Suite 211
Hyattsville, Maryland 20785 USA
Phone: (301) 459-8446 Email: solehq@erols.com
---
Volume 1
Probabilistic Elements for Reliability, Maintainability, and Supportability
by Dr. Jezdimir Knezevic, August 1996, 147 pages, $30.00
Dr. Knezevic introduces the concepts of functionability, reliability, maintainability, and supportability. Each discussion includes a basic definition, profile, and examples of practical application. He then devotes considerable space to probability theory and a treatment of discreet (binomial, Poisson) and continuous (exponential, normal, lognormal, Weibull) probability distributions. Dr. Knezevic concludes with measures suitable in quantitatively defining reliability, maintainability, and supportability.
---
Volume 2
Statistics for Logisticians
by Dr. Caroline Smith, July 1997, 192 pages, $30.00
Dr. Smith begins with an introduction to statistics and data handling. This is followed by an effective treatment of descriptive statistics, probability distributions, estimation and hypothesis testing, categorical data analysis, model building, and analysis of variance. She then provides a clear and comprehensive look at statistical analysis of reliability, maintainability, and supportability data including reliability calculations, parametric and non-parametric analysis methods, and regression modeling. Dr. Smith provides illustrative examples at the end of each chapter and the solution set at the end of the monograph.
SOLE - The International Society of Logistics, 14625 Baltimore Avenue, Suite 303, Laurel, Maryland 20707-4902 USA
(301) 459-8446 FAX (301) 459-1522 EMAIL solehq@erols.com Copyright (c) 2023, SOLE. All rights reserved.