INDEX
ABOUT SOLE
MEMBERSHIP INFO
CERTIFICATION PRGMS
APPLICATION DIVISIONS
SOLEtter
NEWS AND EVENTS
ANNUAL CONFERENCE
MEMBER SERVICES


Job Board


Career Assistance


Renew My Membership


Update My Information


File Downloads


Find a Member


SOLE Websites


SOLE Organization


Submit News & Events


Reference Library


Logistics Bibliography


Reading List


Technical Monographs


Logistics Links
CONTACT SOLE
HOME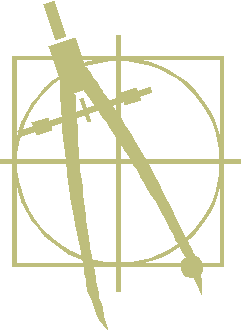 File Downloads - District and Chapter Operations

The following files are available for downloading. Please read the instructions included with each file.

Instructions for downloading:

To download a file, click on the highlighted file name or icon. When the dialog box appears, select "Save to Disk", then select a directory on your hard drive in which to save the file.

Alternatively, right-click on the highlighted file name or icon, and select "Save Link As..." or "Save Target As..."

Every attempt is made to ensure that files available here are free from computer viruses. However, you should virus scan all files downloaded from the internet before opening them.

Suggest a file for Downloading
Download WinZip
Download Adobe Acrobat Reader
Note Regarding the 2005 District and Chapter Operations Manuals
In 2001, SOLE's Board of Directors (BOD) undertook the challenge of revising SOLE's corporate governance documents in order both to align the Society with the requirements of the Sarbanes-Oxley Act, and update what had become a conglomeration of policies pieced together over many years. The first major hurdle in this effort was the development and publication of the new Bylaws, which were enacted in February 2003. The second hurdle is the revamping of the Management Manual for the operation of the elements of the Society. The first step in this mammoth undertaking is the replacement of those sections of the 2001 Management Manual governing the operations of the Districts and Chapters. The approval of two new operations manuals represents the integration of information from multiple sections of the Management Manual; along with the addition and clarification of elements from other documents, practices, and the decisions of both the Executive Board of Directors (ExBOD) and the BOD from 2002 through 2005.
The new District Operations Manual and Chapter Operations Manual went into effect on 1 February 2005, and were approved by the ExBOD after having been fully vetted by the ExBOD and Corporate Counsel, and the Chairs of both the District Affairs and Chapter Chair Select committees. They supercede all district and chapter operational references in the existing Management Manual. Please keep in mind that many of SOLE's members worked diligently for months to prepare these new 'one-stop' operational manuals. The ExBOD remains open to discussion on all issues concerning SOLE's operations and desires to support chapter and district needs in every way practical. Any recommendations for changes should be sent to SOLE Headquarters (SOLE HQ) on the Document Change Request Form for consideration at the appropriate Executive Board Meeting.
SOLE cannot be successful without effective collaboration and communication between all of its management elements -- chapters, districts, boards and SOLE HQ. The Executive Board's continuing goal is to better define the interface between these elements by clearly summarizing the related governing policies and procedures. In addition to clearly communicating policy and procedures, it is hoped that these manuals will serve as the foundation for continuing dialogue on improving the effectiveness of SOLE in meeting all members' needs and objectives.
---

Chapter Operations Manual (February 2005) - Chapter operations policy and guidance, to be used by all operating districts of SOLE - The International Society of Logistics. Supercedes chapter operating guidance contained in the 2001 Management Manual. PDF format.
(ChapterOperationsManual1Feb05.pdf, 362KB, SOLE, Feb 2005.)
---

District Operations Manual (February 2005) - District operations policy and guidance, to be used by all operating districts of SOLE - The International Society of Logistics. Supercedes district operating guidance contained in the 2001 Management Manual. PDF format.
(DistrictOperationsManual1Feb05.pdf, 145KB, SOLE, Feb 2005.)
---

Chapter Operations Manual (February 2005) - Chapter operations policy and guidance, to be used by all operating districts of SOLE - The International Society of Logistics. Supercedes chapter operating guidance contained in the 2001 Management Manual. PDF format.
(ChapterOperationsManual1Feb05.pdf, 362KB, SOLE, Feb 2005.)
---

Chapter Management Team Election Report (July 2010) - (SOLE Form M-2), rev July 2010. Microsoft Word format.
(SOLEFormM-2Jul10.doc, 141KB, SOLE, Jul 2010.)
---

Chapter Management Team Election Report (July 2010) - (SOLE Form M-2), rev July 2010. PDF format.
(SOLEFormM-2Jul10.pdf, 67KB, SOLE, Jul 2010.)
---
Back to the File Downloads Page